Welcome and thank you for visiting EisnersKlezmorim.com
My name is Gitl Judith Eisner    Contact me via email 
I hope my website may enable us to share "oystres" (treasures),
"yerushe" (traditions), and "nakhes" (joy) of "yidishkayt" (culture).
It is a "mekhaye" to play at your simkhe - weddings, bar/bat mitsves, birthdays and parties.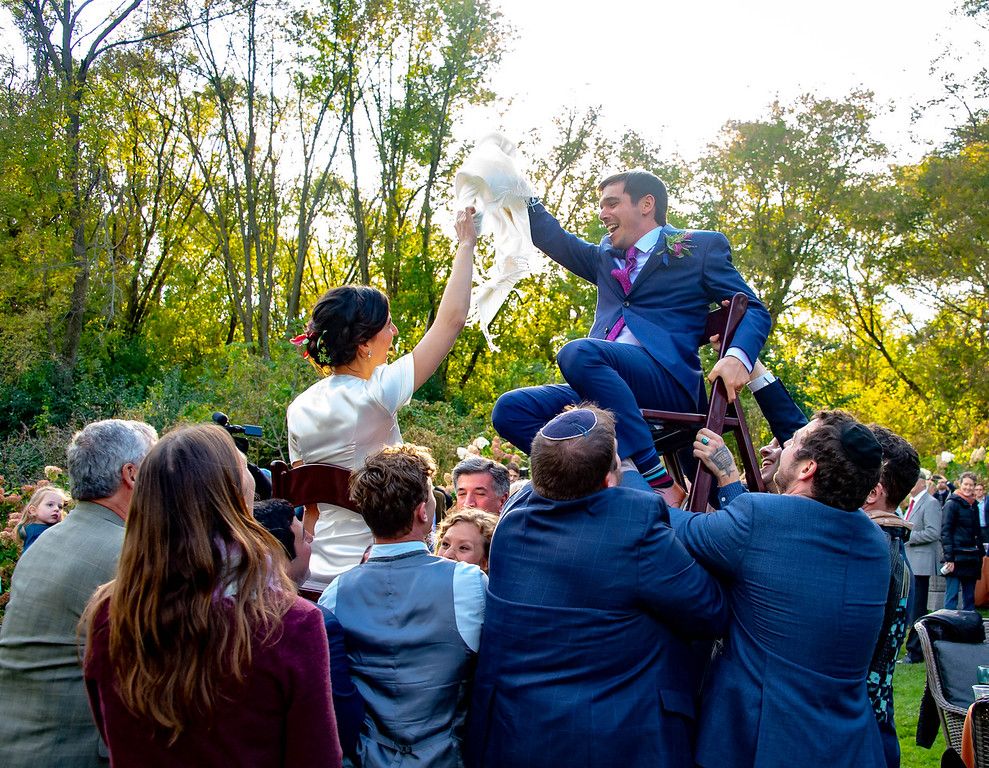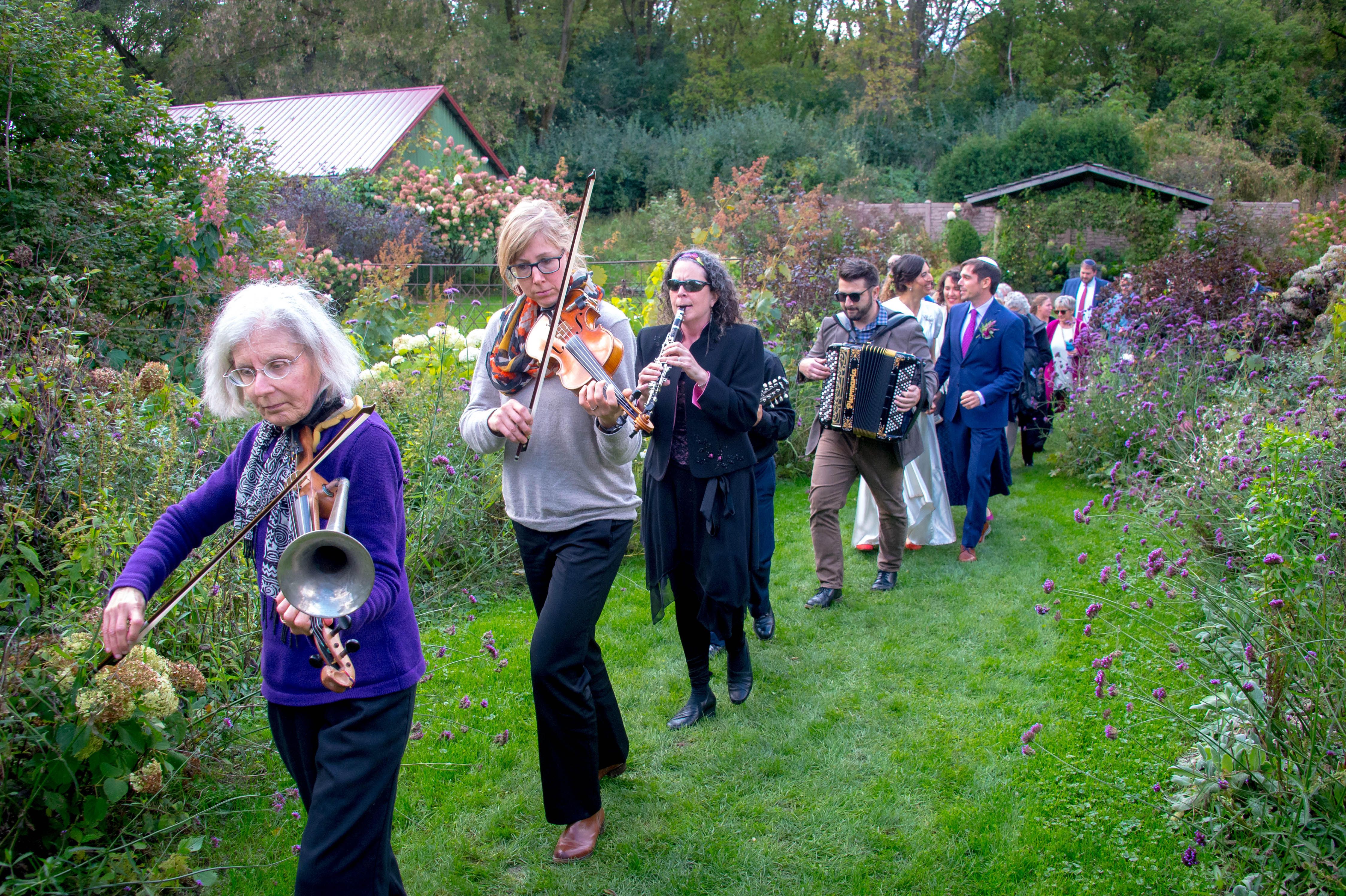 Eisners Klezmorim offers a variety of educational programs, teaching about music and history. We have produced an hour long documentary called "Garden of the Righteous" as well as an online video for kids called "Megilla Esther".  You can hire us for one of these slide show / lecture / music performances.
Khupe: history of klezmer music and it's function in pre-Holocaust Jewish weddings
A Year of Jewish Holidays: significance of major Jewish holidays from a secular and cultural perspective.
Der Fidl Vos Redt: exploration of my roots through the language of my grandparents.
Megilla Esther: a virtural Purimshpil for young adults.
Yiddish music for over 25 years!
Our klezmorim is made up of;
2 violins, clarinet, accordion, mandolin, bass and tsimbl